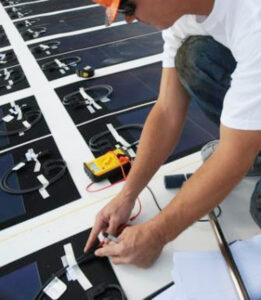 Cornell Roofing and Sheet Metal's Commercial Roof Maintenance Program is designed to extend the life of your roofing system. The extreme Midwest weather conditions are tough on Kansas City roofs. Following our Maintenance Program can delay or even eliminate the need for commercial roofing repair or a costly commercial roof replacement.
Cornell Roofing's Roof Maintenance Program is an important part of a comprehensive Commercial Roof Management System. Spotting potential problems early, protecting your investment and extending the life of all roofing systems thereby reduces your risk for expensive emergency roof repair or replacement.
Contact us today for more information on our Cornell Roof Maintenance Program.