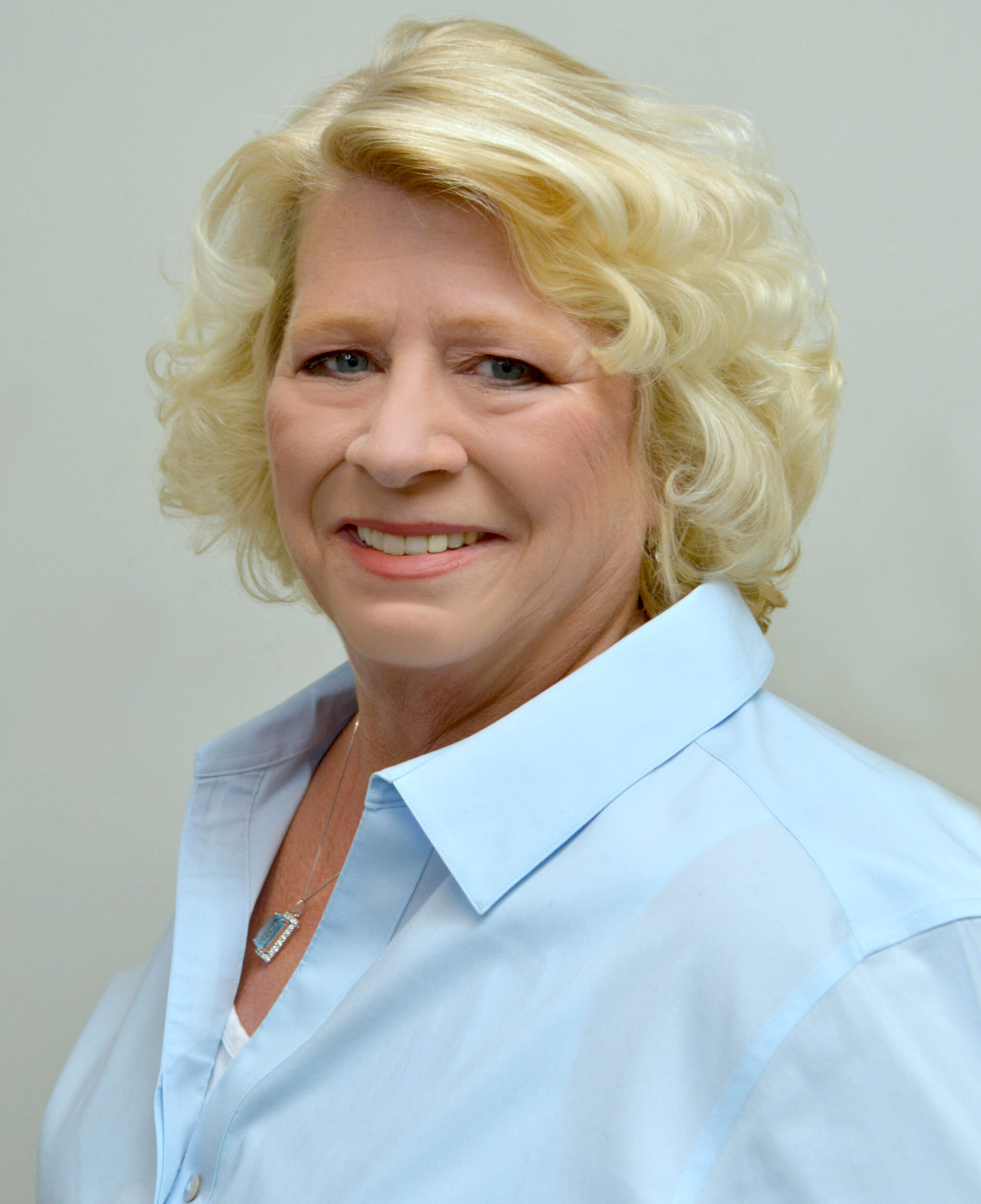 MARY MCNAMARA
Owner and President
Mary is an experienced roofing industry executive. She joined Cornell in 2006, bought the company in 2007 and has grown the business year over year as a top competitor in the market. Mary is actively involved with leadership roles in business, industry and community organizations. When she isn't tending to her inside or outside gardens, she can be found in the pool seeing how long she can hold her breath underwater.
LENNY AUSTIN
Vice President, Roofing Project Manager, RRO, CSRP
Lenny has 27 years of experience in the roofing industry. This includes product manufacturing, project management and technical services. He has been a registered roof observer since 2007. The knowledge and management skills Lenny brings to the team continues to help grow the roofing division. On Friday nights you can catch Lenny cruising the strip in his Trans Am blaring the Smokey and the Bandit theme song.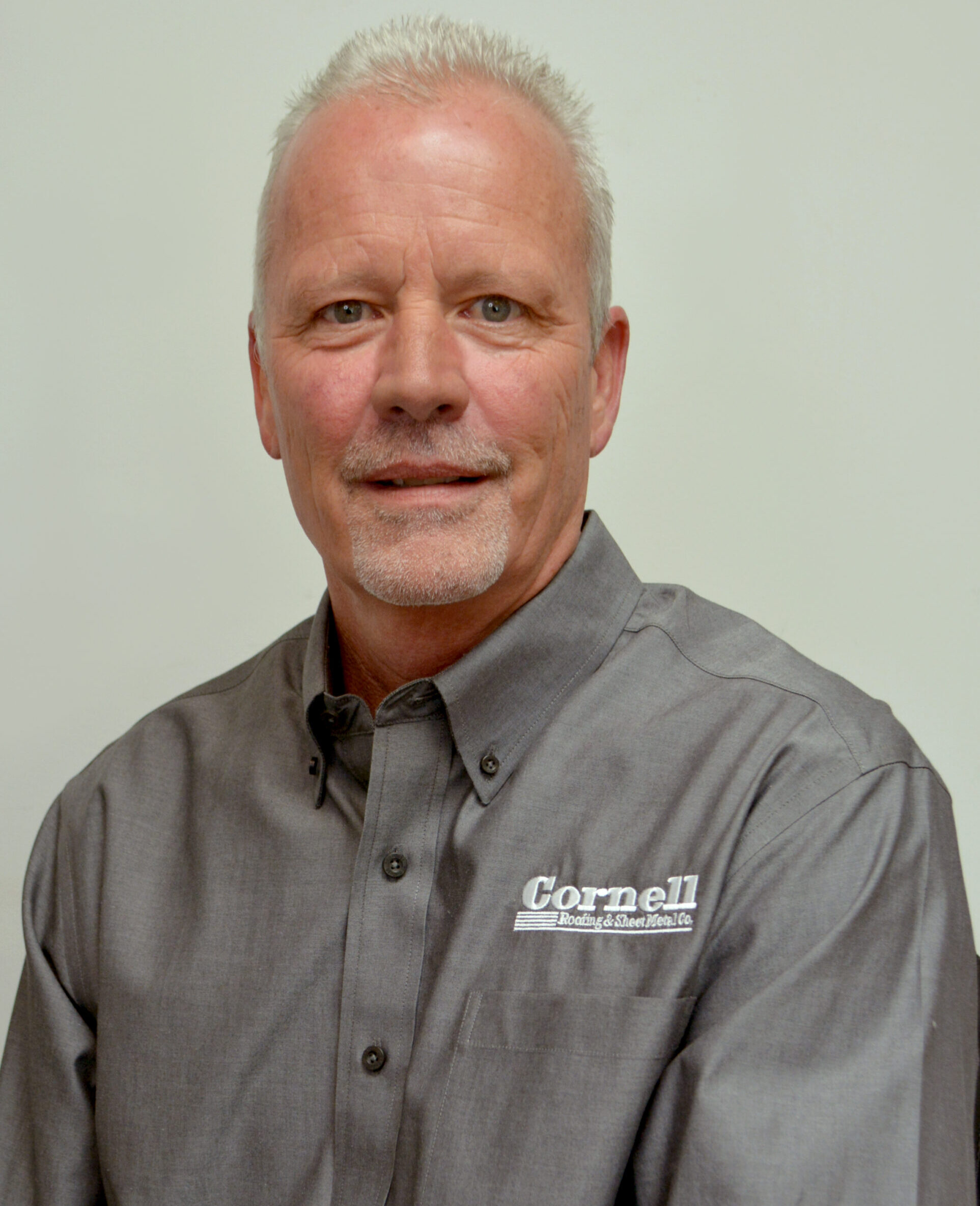 PAUL COUSSENS
Senior Vice President, Sheet Metal Project Manager
Paul rejoined Cornell Roofing & Sheet Metal in 2012. In his roles from Apprentice to Vice President, Paul brings in-depth career expertise and insight as an applicator to senior manager. The "Silver Fox" as he's known, can be found on the weekends showing the kids how it was done in the olden days or reading picture books to orphaned kittens at the local animal shelter.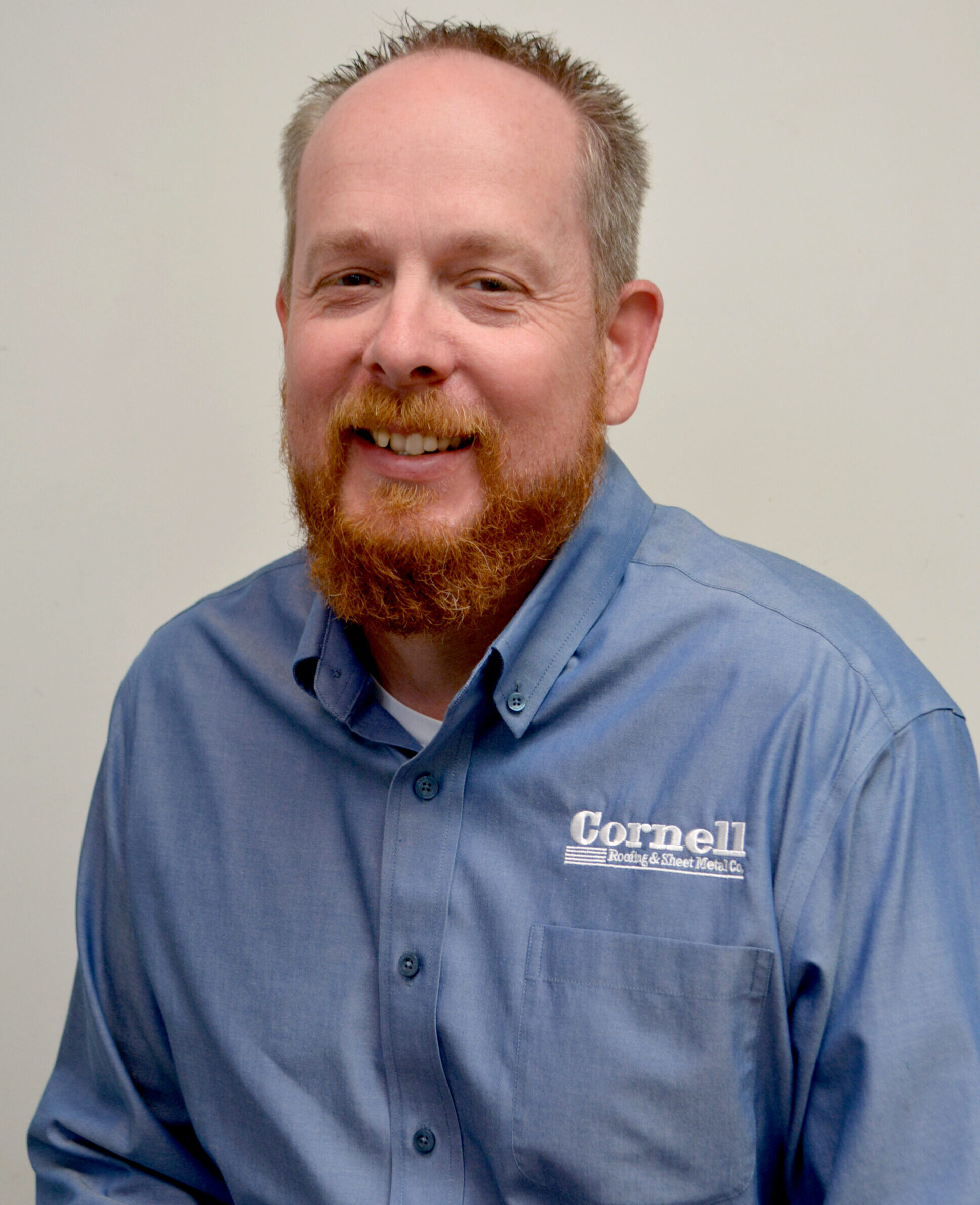 MIKE SMALL
Sheet Metal Estimator & Project Manager
Mike Small comes to Cornell Roofing & Sheet Metal bringing over 20 years of successful oversight of a multi-million-dollar sheet metal department. Mike started his career as a delivery driver, then worked through the sheet metal apprenticeship and became a project manager / estimator shortly after becoming a Journeyman. Mike can be seen pacing the bleachers of the local softball fields and yelling at the umps.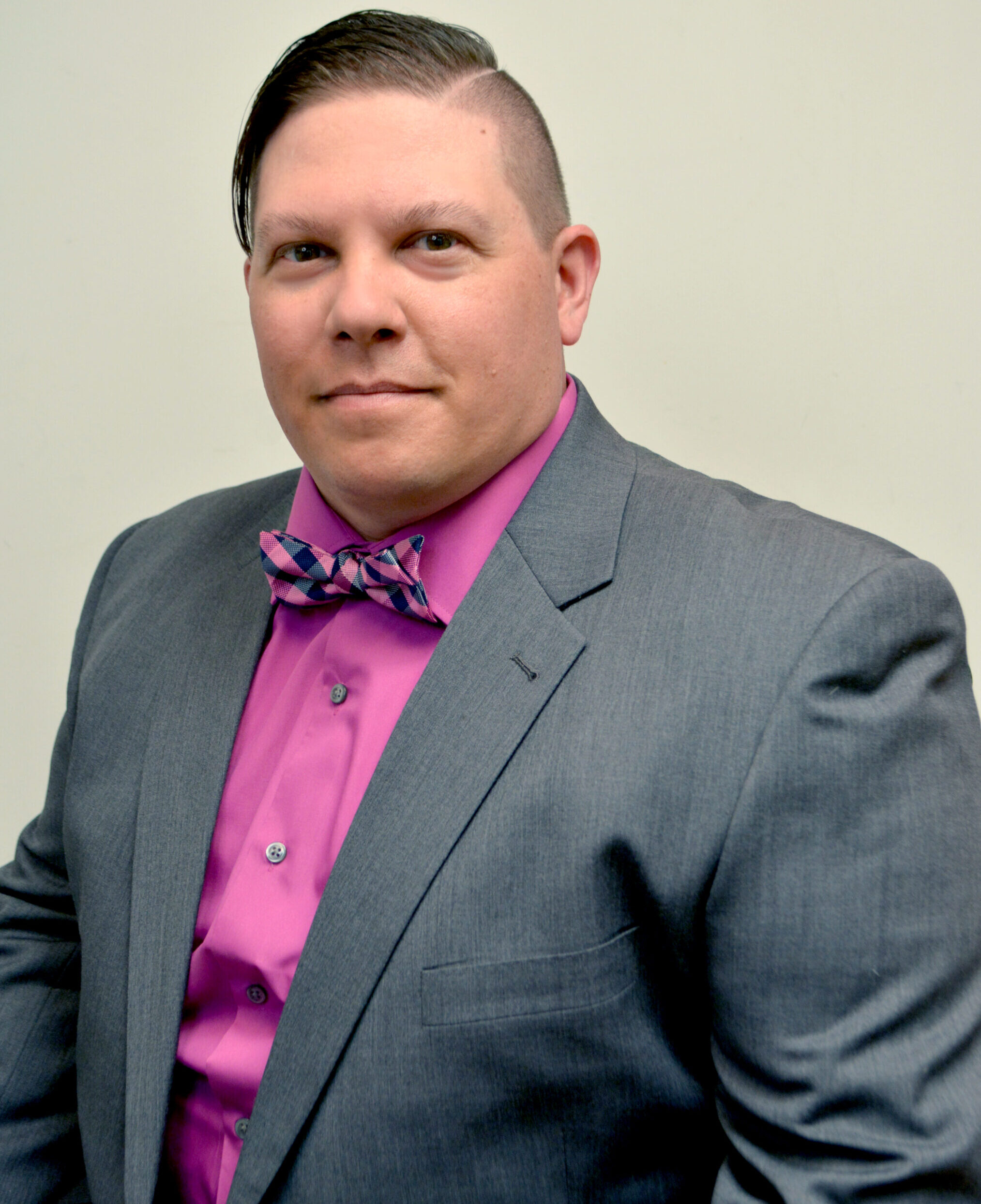 VICTOR SPEERS
Roofing Estimator/Project Manager, Thermographer
Victor started his career as a Union Local 2 Sheet Metal Worker. He joined Cornell with 13 years of construction experience as an installer, fabricator and Project Manager. A lifelong sports fanatic and former star pitcher, the highlight of Victor's baseball career came when he was named Pitcher of the Year on his 10 and under team and honored with an all-you-can-eat pizza party at Chuck E. Cheese.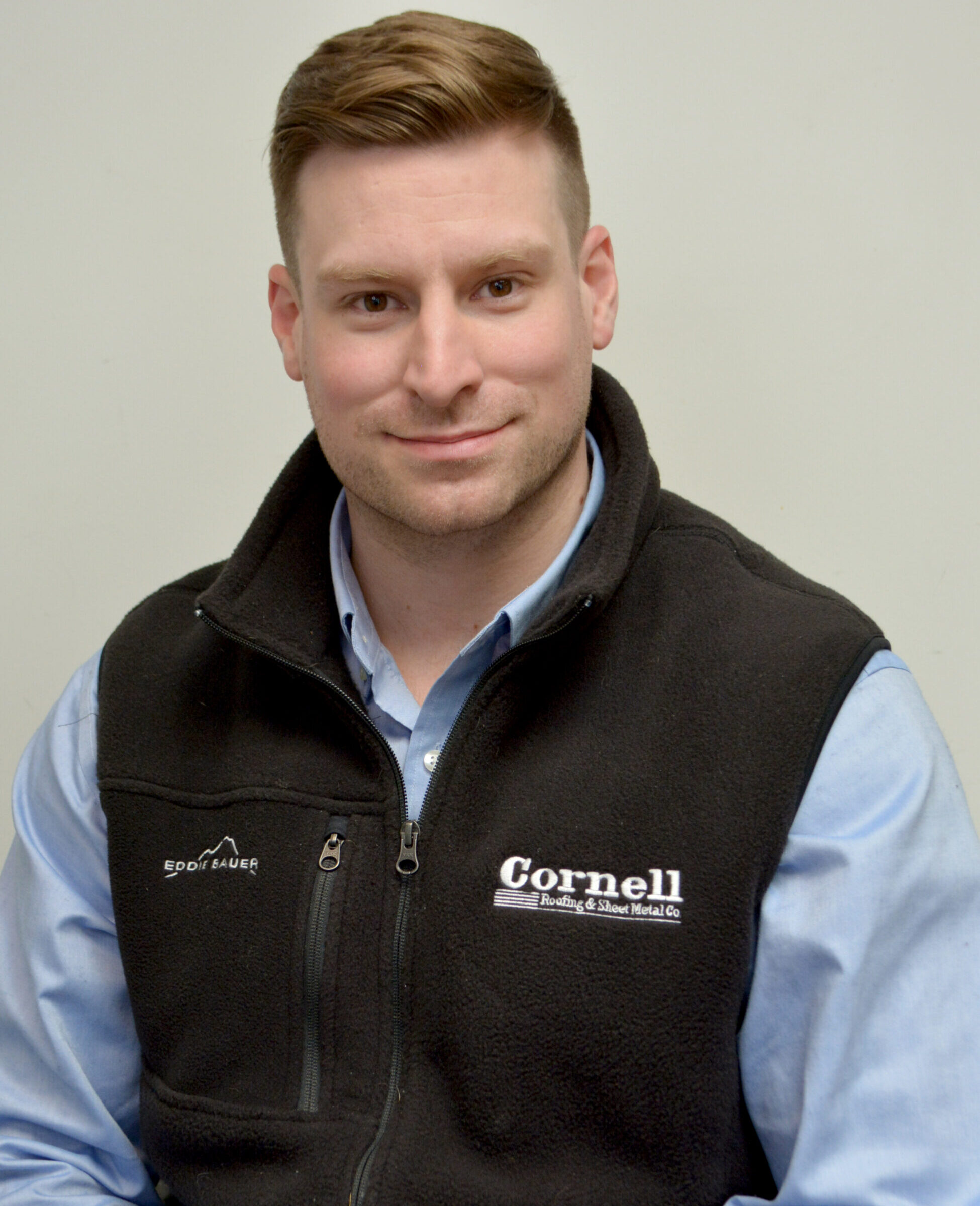 MATT MCNAMARA
Sheet Metal Estimator
Matt's first stint with Cornell Roofing and Sheet Metal Started in Summer 2011 as a roofing pre-apprentice. After spending 7 years in finance working with Large/Mega defined contribution plans he re-joined Cornell this time on the Sheet Metal side working in the field before transitioning into the office. In addition to working for Cornell Matt currently serves an Infantry Officer in the Missouri Army National Guard. Not enough thanks can be given to Matt's wife, Erin, for keeping him in line.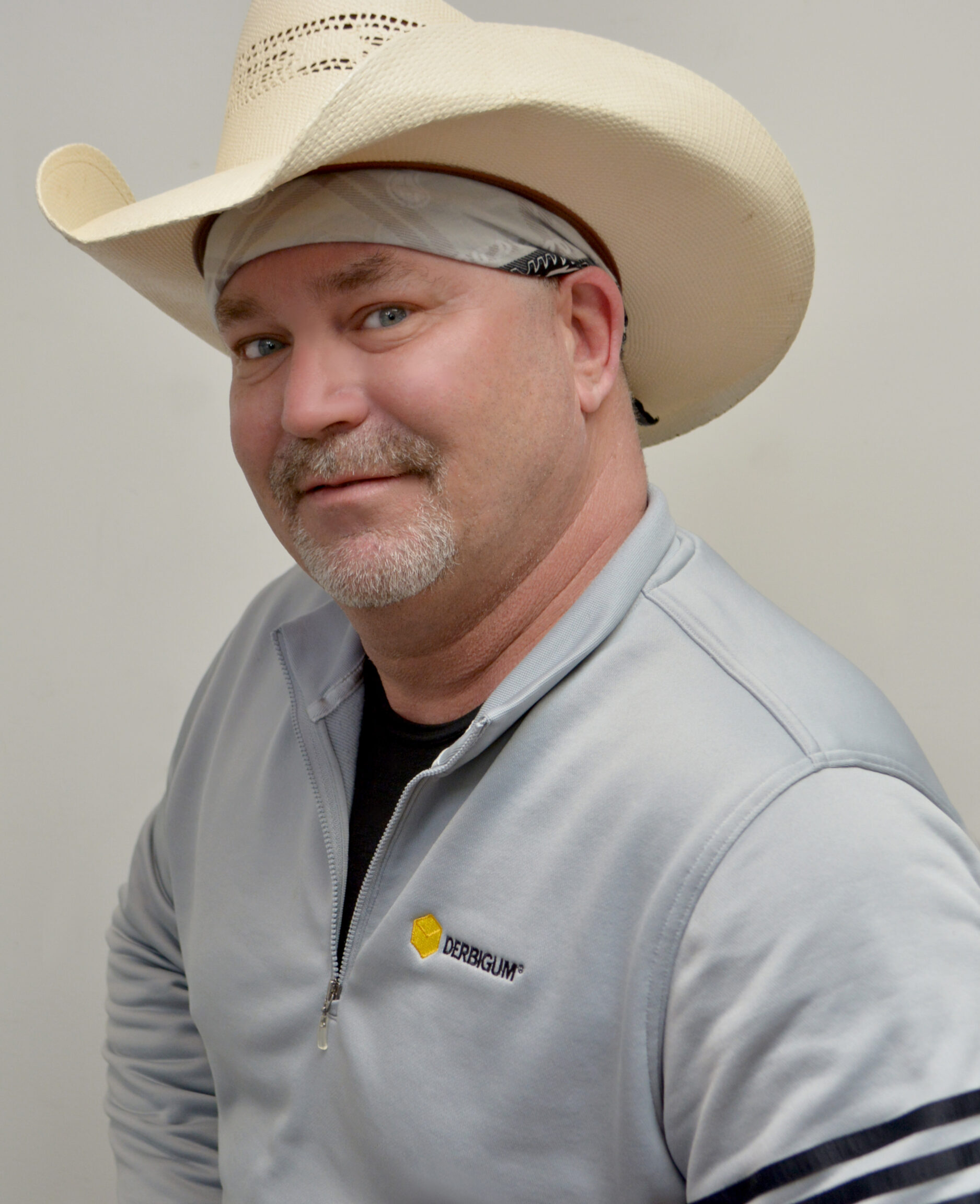 WALLY GEIB
Vice President of Operations
Wally started his roofing career with Cornell Roofing & Sheet Metal as an apprentice in 1989. During this time he has worked his way to journeyman, foreman and field superintendent. Wally hasn't missed a Poison concert since their 1986 Look What the Cat Dragged in Tour and can be seen in Nashville on karaoke nights.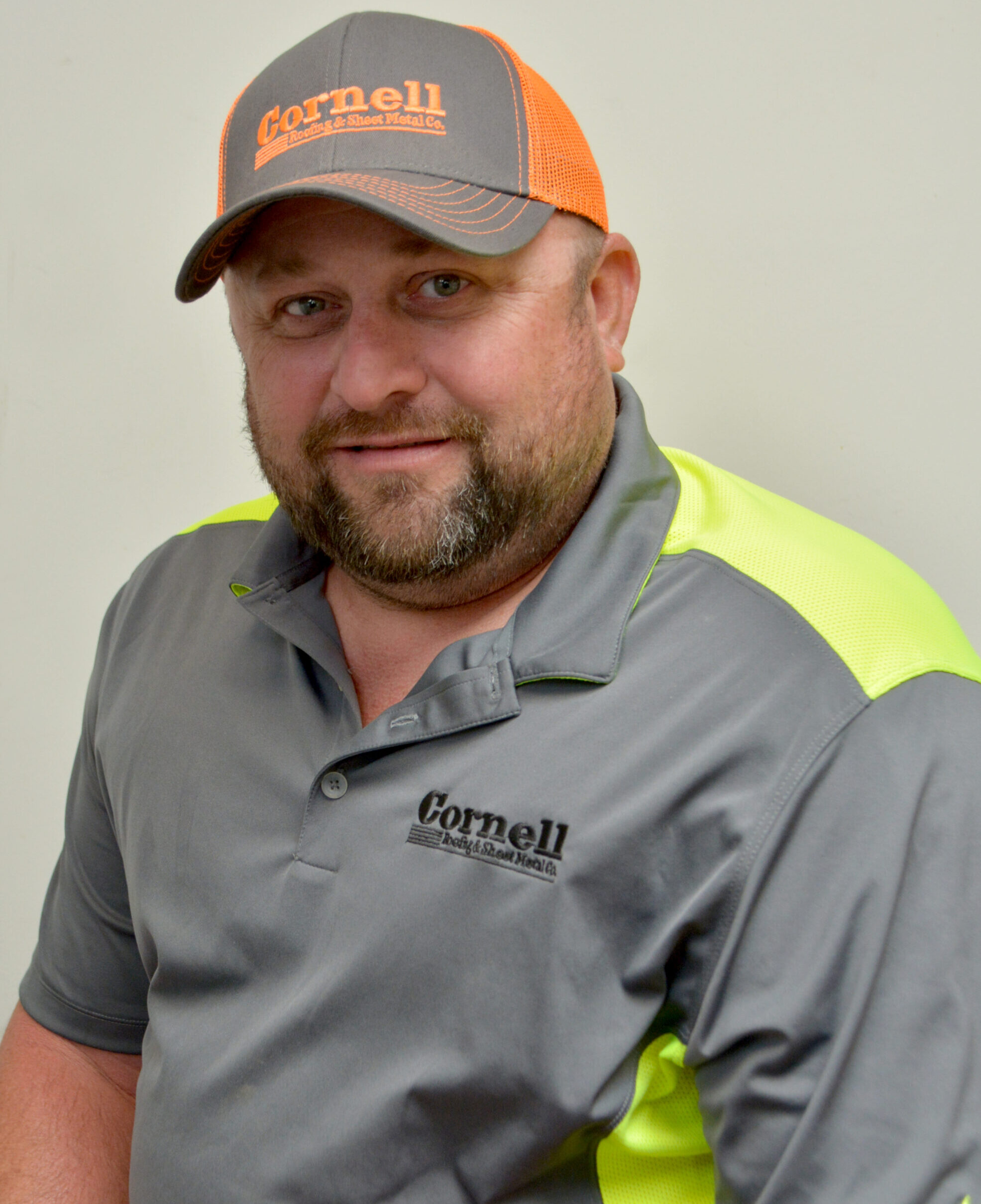 CHAD AUSTIN
Sheet Metal Field Superintendent
Starting as an apprentice in 2000, Chad moved to Journeyman for nine years. In 2010 Chad joined Cornell, earning promotions to Field Foreman then Field Superintendent where he is responsible for scheduling and managing sheet metal crews in the field and in the shop. Chad likes to spend his free time tending to his farm and singing Old McDonald.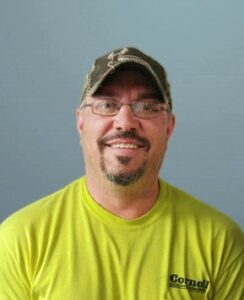 SHANE MUHL
Roofing Field Superintendent, Quality Control
Starting with Cornell in 2011, Shane finished his four-year apprentice program and is now a Journeyman. Shane serves as Cornell's Field Superintendent in charge of Quality Control where he is responsible for managing crews in the field and ensuring all work meets Cornell's high standards for quality workmanship. Shane likes to take advantage of his long commute to work by enjoying his Starbucks venti caramel frapp with extra caramel and extra whipped cream while catching up on his true crime podcasts.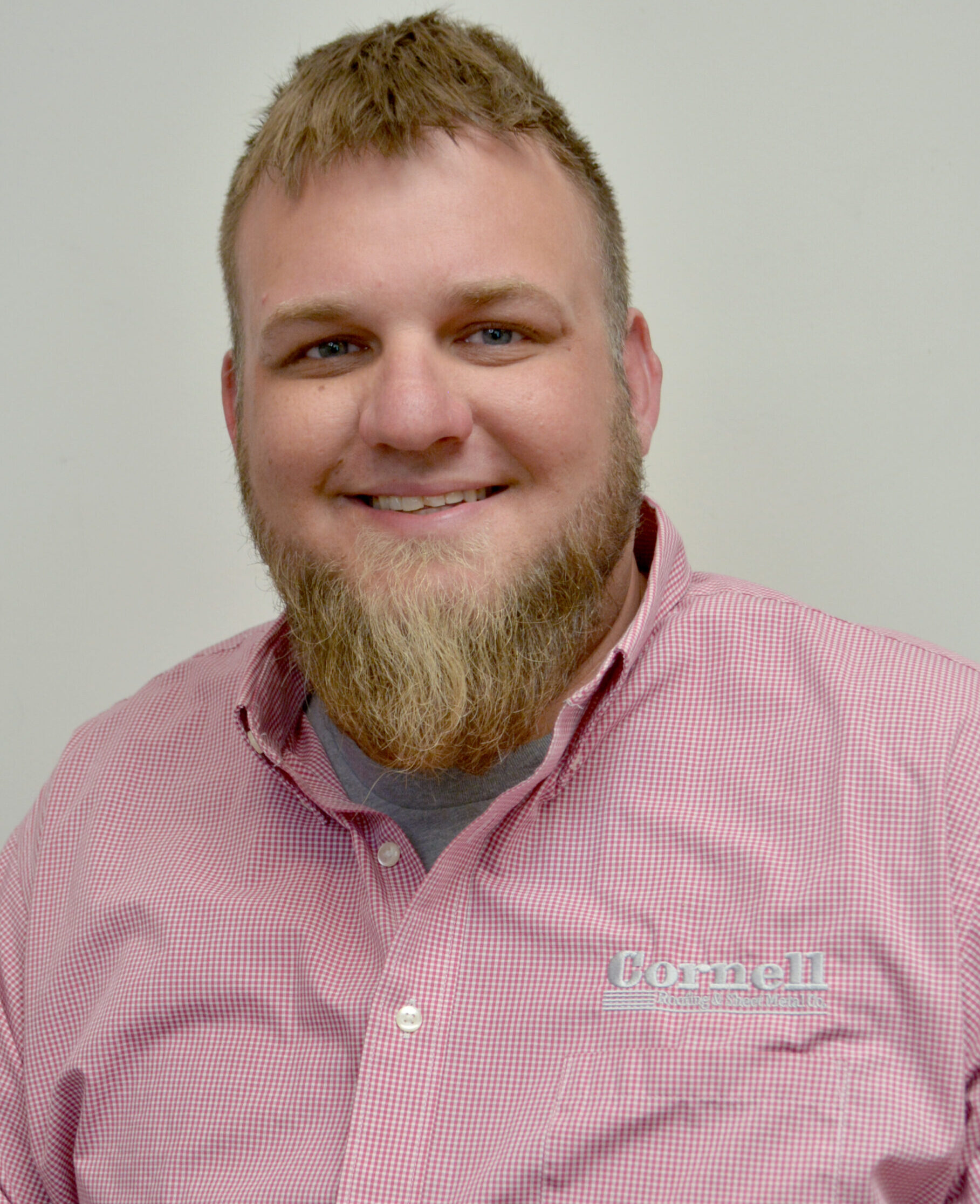 RYLAN ARBUCKLE
Roofing Field Superintendent, Quality Control
Rylan began working for Cornell in 2014. After excelling as Field Foreman he was promoted to Roofing Field Superintendent where along side Shane they confirm that our high quality standards are upheld and assist field crews in navigating technical specifications of the project. Ever since reading The Secret Life of Plants, Rylan enjoys spending his free time documenting the effects of music on plant growth, mainly K-Pop's results on dandelions.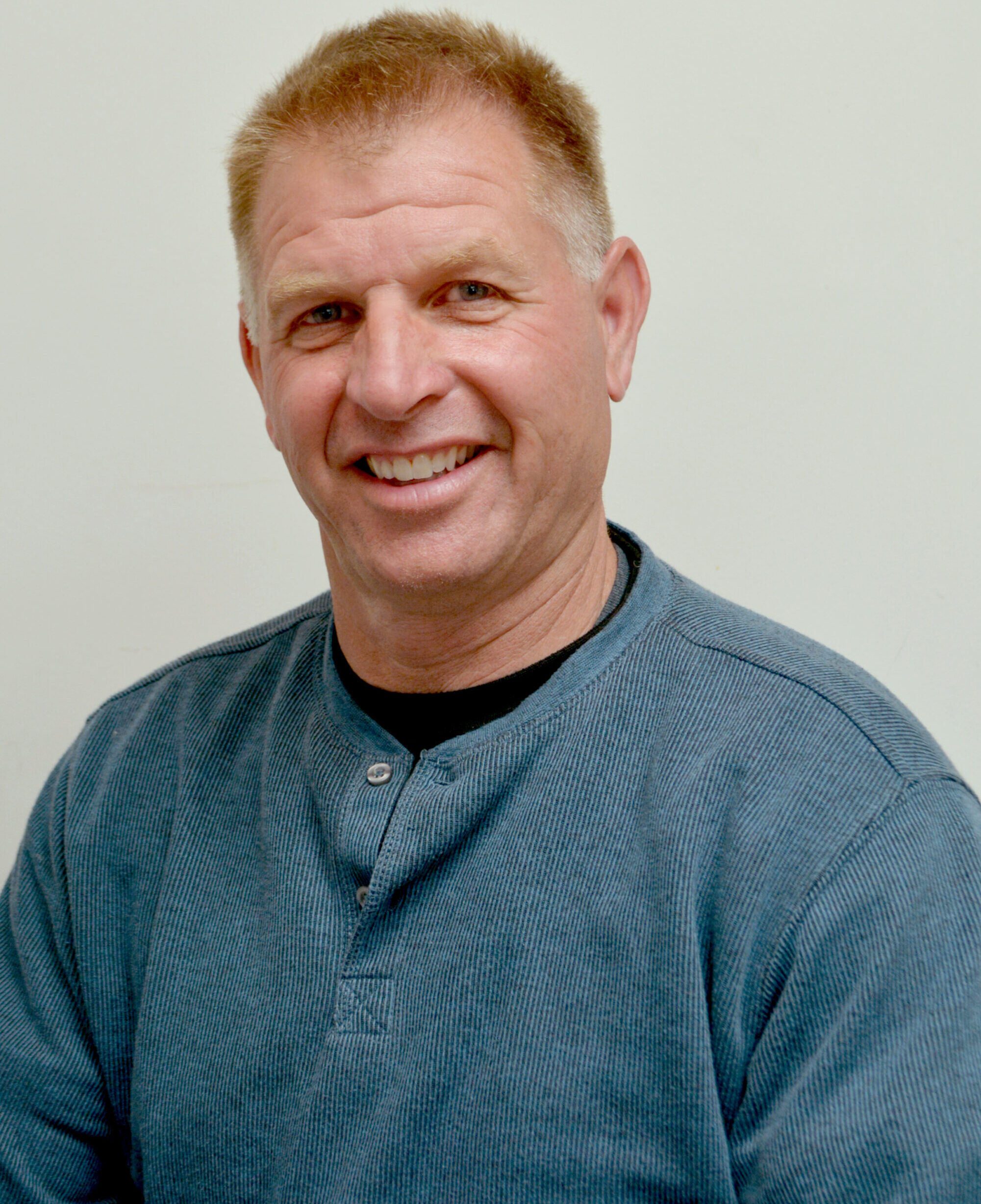 BOB HOOVER
Repair and Maintenance Manager, Thermographer
Bob joined Cornell in 2016 to manage the Service and Maintenance department. He has 25 years of experience in the roofing industry with a background in supervision, estimating and sales. When not at work Bob can be found climbing the rocks in his 1979 FJ40 Land Cruiser.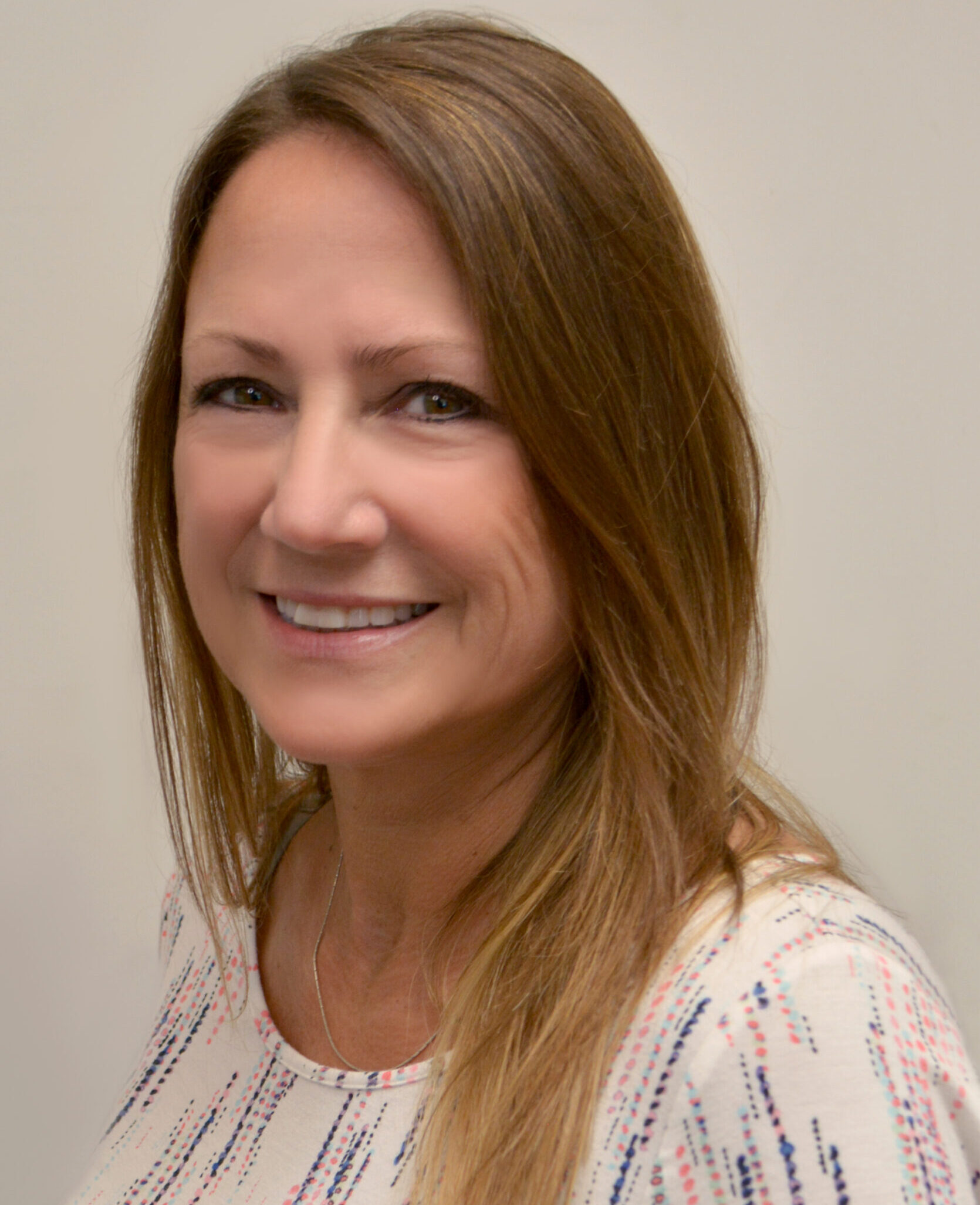 ALISA DENNY
Human Resources Manager
Alisa brought over 15 years of experience in the roofing industry with an emphasis in Payroll and Human Resources to Cornell. She is responsible for personnel management including, employee recruitment & retention, safety & training, and payroll assistance. Alisa spends her time away from work outdoors and tending to her garden with results that could optimistically be described as mixed.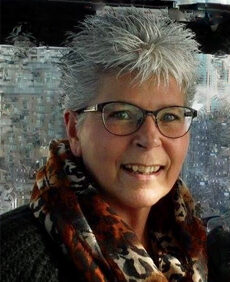 WILLA ROBINSON
Accounting Controller
Willa Robinson is native of the Pacific Northwest graduating from Lewis-Clark State College in Lewiston Idaho with a Bachelor of Science – Double Major. Willa oversees all finance and accounting functions. She has over 30 years of experience in accounting and finance, human resources, office administration, and IT from a wide variety of industries. She has built a strong reputation for financial and accounting excellence and has a passionate commitment to accuracy, confidentiality, compliance, and internal controls. Her favorite Sesame Street character is Count von Count of course.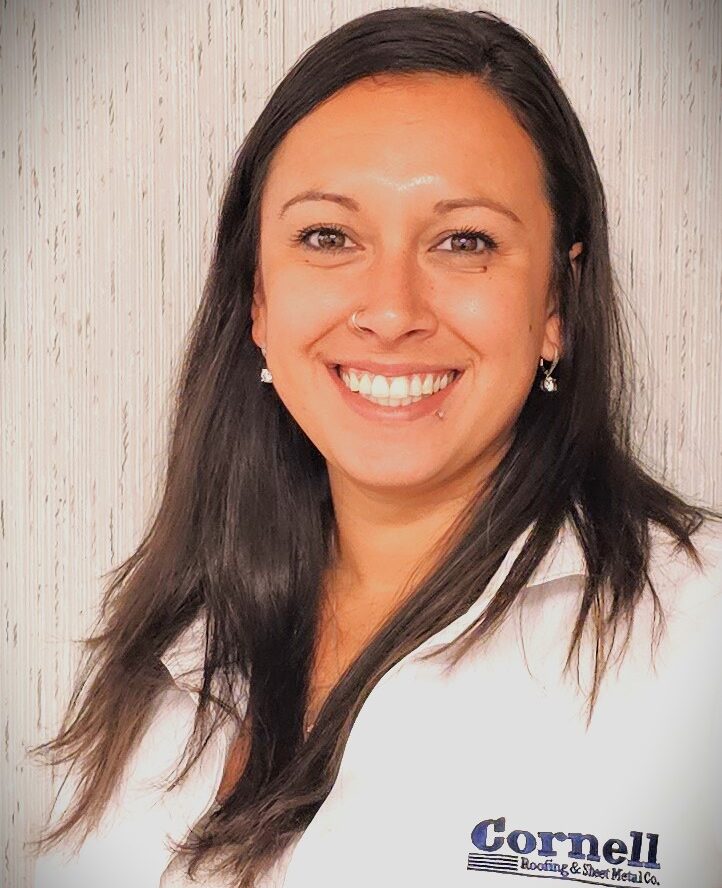 ALYSSA GRAY
Service Management Coordinator
Alyssa is a journeyman roofer, with over 7 years of roofing experience on the roof, all with Cornell. She started in the industry in 2015 and completed her 5-year apprenticeship at the top 1% of her class. A determined, dedicated, & highly intelligent woman. Alyssa transitioned into the office in the spring of 2022 and currently oversees the service department. She brings great organizational skills, attention to detail, problem-solving, a big smile and a friendly attitude to the company. Outside of work Alyssa can be found at a park with her children, tending to her garden, or dancing & singing at the top of her lungs with the wolves howling. Being only 5 foot tall, Alyssa doesn't fall short when it comes to reaching her full potential.