$4260 Raised to Date for Breast Cancer Awareness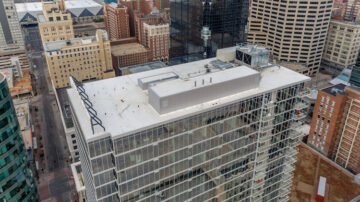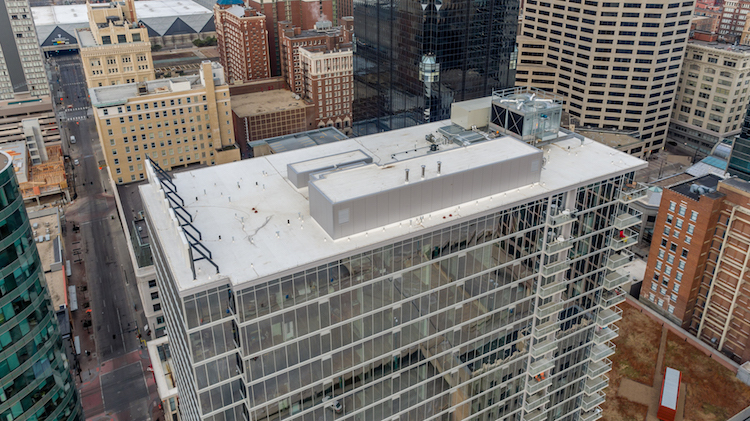 Cornell's skilled, professional teams can install any commercial roof. Our expert crews receive continuing education and ongoing training and are equipped with state-of-the-art equipment. From Kansas City's urban high-rises to large-scale …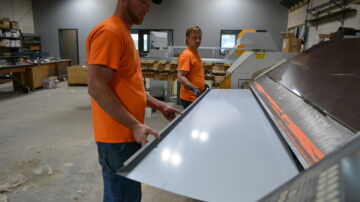 Cornell's award-winning, full-service sheet metal shop experts make sure our roofs can stand up to the toughest conditions. We design and construct any type of flashing, counterflashing, roof spouts or downspout needed to ensure a watertight …
Our Projects


HIGH QUALITY
We will consistently deliver the highest quality commercial roofing and sheet metal products and services in the Kansas City region.



 HONEST AND DEPENDABLE
We will continue to build strong customer and supplier relationships.



 SAFE ENVIRONMENT
We will responsibly advocate for our associates by fostering a positive and safe work environment.
We will support our community while continuing to profitably expand our business.
As promised, your crew was prepared to start earlier than originally scheduled and assist McCownGordon on our fast-track city project. Your immediate response to field conditions showed your commitment to the project and that you make the "extra effort." Thank you for your professionalism – and working with us to satisfy our customer.
Brett Taylor, McCownGordon Construction LLC
Cornell took the extra steps to get the job done right the first time and you were very meticulous when it came to the details. Because of your responsiveness, the professional way you conduct business and especially your high-quality level of service, we often recommend your company to others
Justin Durham, AIA, Crowley, Wade, Milstead, Inc.
I want to extend my deepest appreciation and thanks to Cornell Roofing for their help and professionalism, and especially Cornell's adaptation to the project's changing work scope – Cornell's rapid response to these changes was essential to the project's success
Steve Golubski, JE Dunn Construction Co.
Cornell Roofing & Sheet Metal always does what they say they're going to do. As a partner with our team at Bayer, they provide expert knowledge and professional advice. They're on time, they provide quality products, and their workmanship is excellent. We definitely look forward to working with Cornell on our future roofing projects.
Bill Havens, Bayer Crop Science
Certifications, Awards & Associations