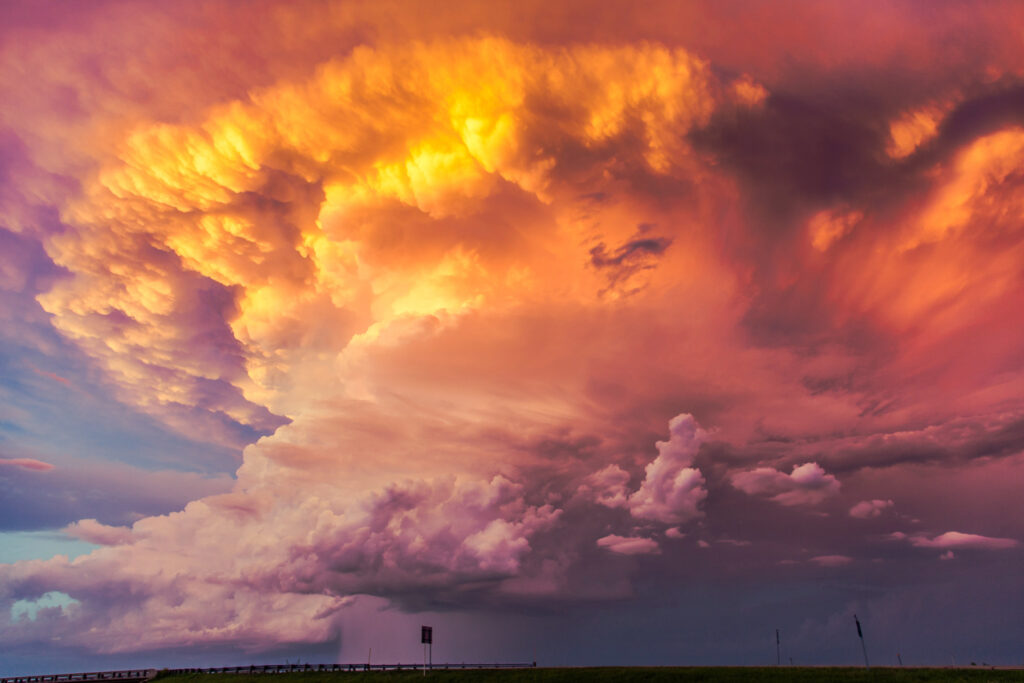 At Cornell Roofing and Sheet Metal, we're fortunate to work with many wonderful industry partners. Weather or Not, Inc. based in Shawnee, Kansas is one of our vendors who plays a key role in helping us achieve our high safety standards and deliver the best possible service to our customers. We recently sat down for a little Q&A with Weather or Not founder, Sara Croke.
Q: What services does Weather or Not provide?
A: We conduct Weather Operations Audits throughout the US and Canada. This is how we help outdoor businesses create a process for safe and profitable weather decision making. The audit includes in-depth case studies of when weather has hampered productivity, evaluation of all forecasting tools, communication protocols and data reporting. Recommendations are made including training options and assistance in hiring a weather company in their region of the country. We've managed those RFPs and helped with on-boarding the other weather company. We also provide:
Meteorological Consulting working with outdoor businesses in Eastern Kansas and throughout the state of Missouri.
Mid-Range Forecasts: Designed as a decision making tool for the project manager or owner, our meteorologists prepare a 21-day weather trends outlook. By seeing upcoming projects through a lens of "workable" or "shut down" days, creating the right Plan B, helps keep jobs profitable.
Climate and Post Storm Reporting to provide professional and objective third-party weather analysis during "working day" mediations.
Q: What types of clients and industries do you serve?
A: Our clients include the Kansas City Royals, along with numerous utilities, airports, construction, public works and schools.
Q: How long has Weather or Not been in business?
A: 35 years.
Q: How long have you worked with Cornell Roofing and Sheet Metal as a vendor?
A: Six years.
Q: What are your service goals with Cornell and customers like us?
A: To be a resource for improving profits, safety and brand. Our meteorologists' job is to answer the superintendents' question before they even know they have one. We know where they're working, if they're open or performing maintenance, or simply pushing off rain from earlier in the day to get materials on the roof so they can increase productivity the next morning by having everything up on the roof and ready to work.
For example, when our meteorologists see that conditions are ripe for rain to develop, their first thoughts are, "Will that affect Wally's job sites?" If so, they call him with an update. This may occur even before the rain appears on radar. The same thing happens with high winds which can be very dangerous, especially in those downtown wind tunnels on the tallest of buildings!
Another example is when they call in about rain they see on radar and our meteorologists can explain why that won't affect their job site so they can keep working safely and making money. Keep in mind, there may be some job sites affected in one part of town thereby shutting them down while jobs in other parts of town continue uninterrupted.
Q: What are some results you have helped deliver for your clients to improve their service, performance and safety?
A: We have a solid track record of successes for clients. For Cornell specifically we have several instances, including comprehensive weather reporting that resulted in saving Cornell $23,000 on a potential weather delay penalty. Here is another scenario from as recently as last month:
Cornell's Senior Field Superintendent made a decision to shift to his Plan B for workday operations and not open any roofs based on guidance from his Weather or Not meteorologist. She reported that while storms with high winds and heavy rain should start between 2pm and 4pm, the atmosphere, as it had been all week, was unstable enough to trigger earlier storms with heavy rain. With this critical information, the Superintendent knew the instability was not a comfortable environment for opening roofs or staying on too long. At 11:30am he was alerted by Weather or Not that storms could move in sooner. By having all the information to make a knowledgeable, sound decision, Cornell was able to ensure all materials were secured and crews were off the roofs safely when the high winds kicked up and the heavy downpours began.
This type of knowledge and information is crucial to maintain safety and mitigate liability – which protects workers and ultimately supports profitability.
Q: What is the one thing you want people to know about your business and the value of your service?
A: You can't change the weather, but you can change the way weather affects your business.
We only have to save a construction client one day on one job site and they've made back the money they've spent with us all year!
Every other rain or storm threat, where our meteorologists find crews an extra half day of working or get them to shut down before the rain arrives, is additional profit they might not have seen because of false assumptions made when looking at radar or using an app that's based on a computer model. It's like an insurance policy that pays dividends all year long!
Q: How would you summarize your partnership with Cornell Roofing and Sheet Metal?
A: Our meteorologists are like another member of the team because we discuss their scheduling and project progress with the field superintendents from sun-up to sundown. We alert the on-site crews whenever the stormy weather is coming in faster or holding off until later. That is how we assist them in optimizing every possible working hour. Most importantly, we advise them when threatening weather will arrive sooner than expected so they can secure the roof and get all their personnel off the roof and into their trucks safely. The critical factor in working with Cornell was getting to know their daily operation and how the superintendents manage it.
Q: In general, what should people know about how weather – and weather forecasting – can impact their business?
A: Free apps aren't really free. Either the superintendents you're paying high salaries to are looking at their phones guessing at what the radar means or comparing their favorite weather sites – an expensive use of their valuable time. Then, if they get caught in a bad situation, they may blame it on the weather as if nothing could've been done about it. If that is the case and your project lost tens of thousands of dollars that day and time (the day you got caught in the weather, plus the day or two to repair it) then that's how much your "free app" really cost.
Many construction companies just "eat" the cost of getting caught by weather assuming that there's nothing they can do about it. But there is plenty that companies can do to be proactive. It's all about creating a process that improves safety and profits.
To learn more about Weather or Not, visit www.weatherornot.com or call 913-722-3955. For more information on Cornell Roofing and Sheet Metal, visit www.CornellRoofing.com or call 816-252-8300.